Hosting packages for eCommerce from NAV
Applies to first order using code NAV90%
1

Site

10 GB

SSD NVMe

SSL

Free

8 GHz

CPU

4 GB

Memory

4 PHP

Workers

.ro Domain

Free

Scan

Malware

Backup /24h

10 days
CLOSE
CPU guaranteed
Intel® Xeon® 8.0 GHz
RAM guaranteed
4GB
I/O**
10 Mb/s
Inodes 1.000.000
IOPS 200
Connections and processes
40 — connections
400 — processes
B r o n z e package is ideal for a small or medium online store, giving you a scalable and flexible solution. Whether you have a small or large number of products, your store will benefit from excellent performance and a seamless browsing experience for your customers.
1 free month with annual payment and .eu domain
2 free months when paying for 2 years and .eu domain
3 free months when paying for 3 years and .eu domain
S i l v e r
Grow your store.
~25.000 of visitors daily.
1

Site

30 GB

SSD NVMe

SSL

Free

12 GHz

CPU

6 GB

Memory

6 PHP

Workers

.ro Domain

Free

Scan

Malware

Backup /24h

10 days retention
Add to Cart
CLOSE
CPU guaranteed
Intel® Xeon® 12.0 GHz
RAM guaranteed
6GB
I/O**
10 Mb/s
Inodes 1.000.000
IOPS 200
Connections and processes
60 — connections
600 — processes
G o l d
Growing business.
~50.000 of visitors daily.
2

Sites

50 GB

SSD NVMe

SSL

Free

16 GHz

CPU

8 GB

Memory

8 PHP

Workers

.ro Domain

Free

Scan

Malware

Backup /24h

10 days retention
Add to Cart
CLOSE
CPU guaranteed
Intel® Xeon® 16.0 GHz
RAM guaranteed
8GB
I/O**
10 Mb/s
Inodes 1.000.000
IOPS 200
Connections and processes
80 — connections
800 — processes
P l a t i n u m
Large capacity store.
~75.000 of visitors daily.
2

Sites

100 GB

SSD NVMe

SSL

Free

20 GHz

CPU

10 GB

Memory

10 PHP

Workers

.ro Domain

Free

Scan

Malware

Backup /24h

10 days retention
Add to Cart
Close
CPU guaranteed
Intel® Xeon® 20.0 GHz
RAM guaranteed
10GB
I/O**
10 Mb/s
Inodes 1.000.000
IOPS 200
Connections and processes
100 — connections
1000 — processes
If you want different results, you have to try something different: Business success through the online store.
In a constantly changing and evolving world, businesses are forced to adapt to achieve different results. In this sense, the online store represents a fantastic opportunity for those who want to start their own business or expand their presence in the digital environment.
If you want different results, you have to try something different, and an online store can be the key to success in a competitive business environment.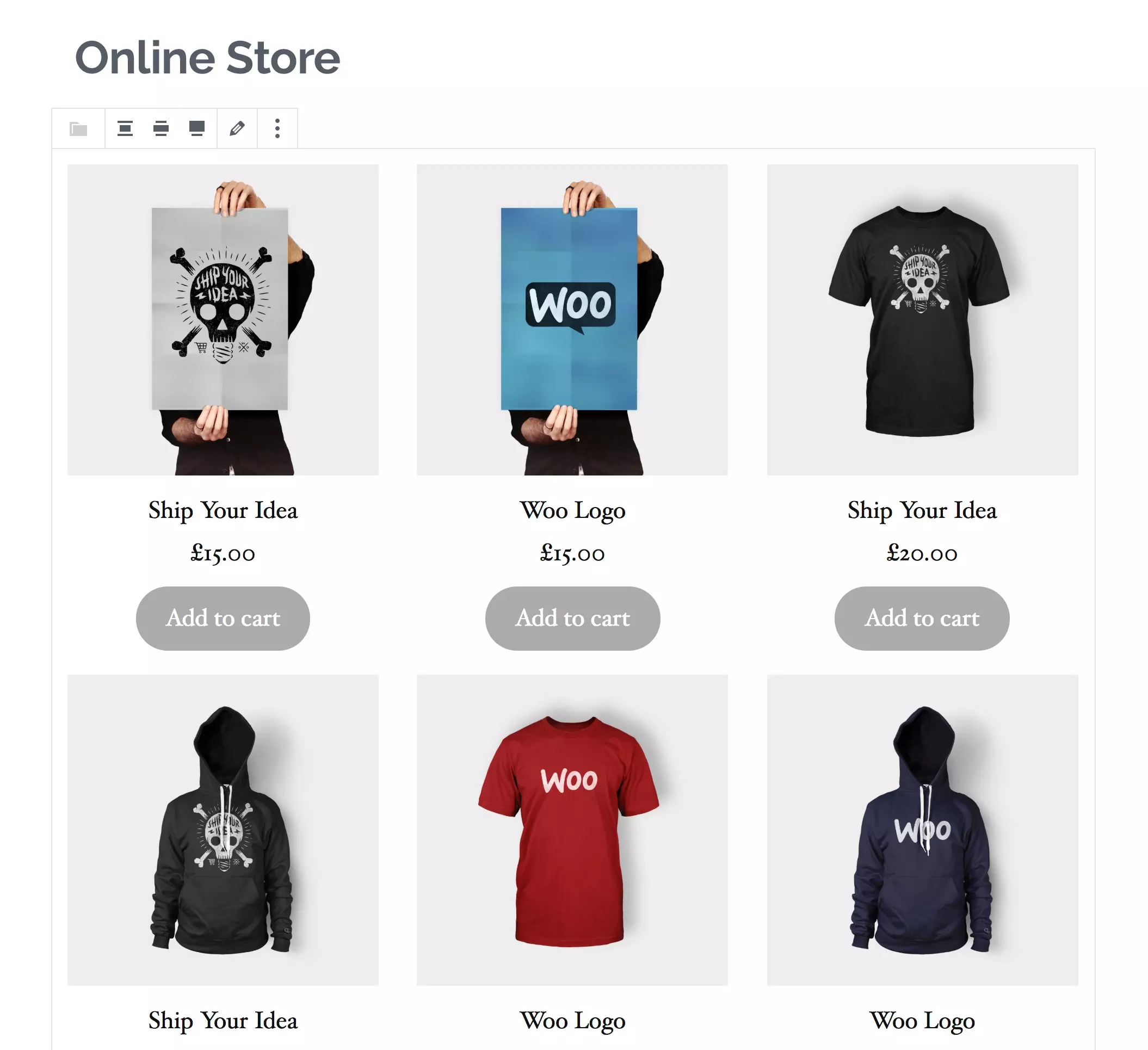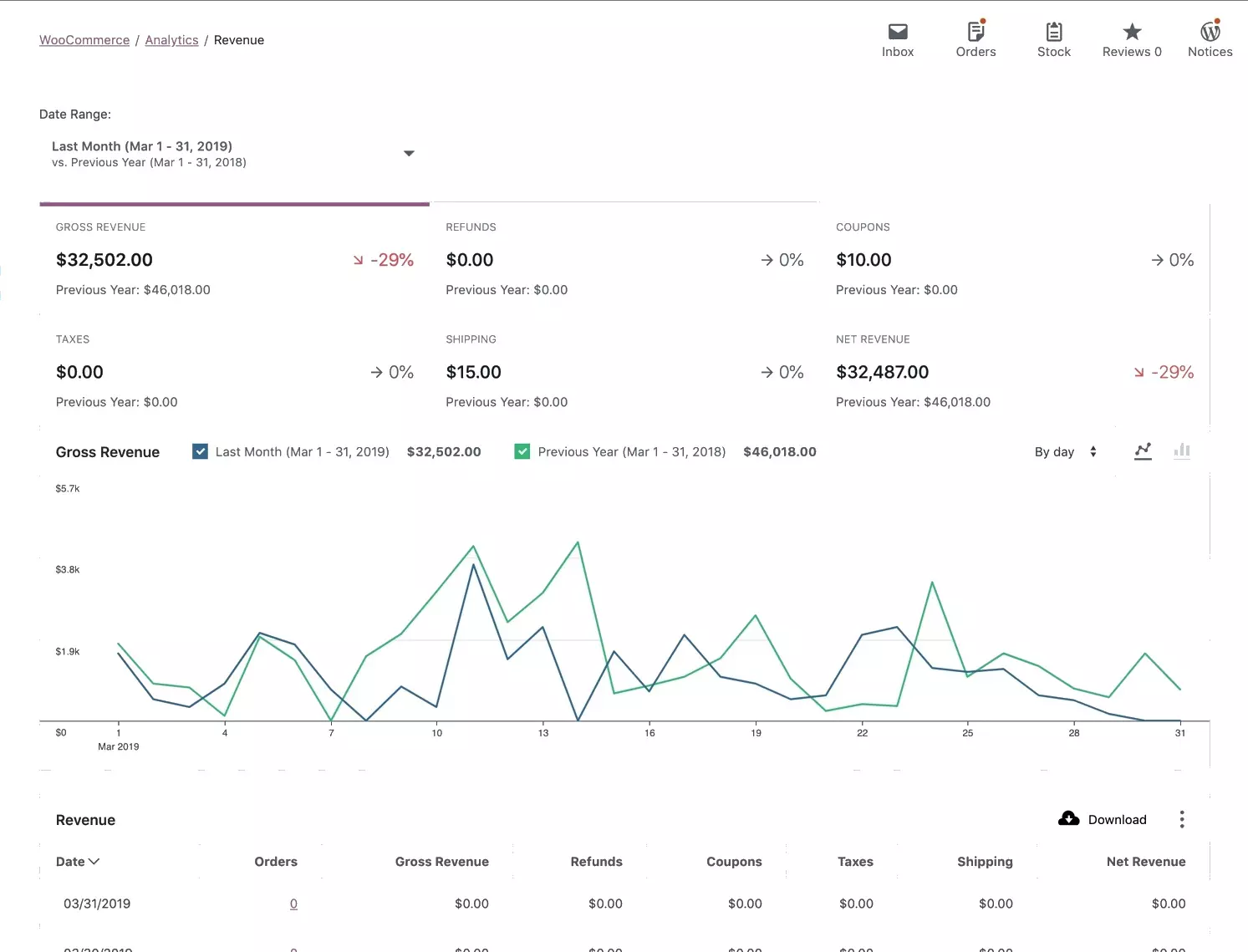 Guaranteed performance and availability for your store
Create an exceptional experience by improving your site speed by up to 40% after migrating to NAV. Your site will benefit from faster page load speeds and increase your Google ranking by driving more traffic to your site.
Conversions decrease by 12% for every second it takes for a web page to load. With an SLA of 99.99% you have protection for site operation when you have high traffic.
Optimization secrets for superior performance
One of the key components to achieve superior efficiency for WooCommerce is the performance of the hosting service. By choosing the hosting solution for WooCommerce you benefit from a significant impact on the performance and speed of your online store.
Choose the best performing web hosting service and you will benefit from an optimized WooCommerce store that will quickly respond to the demands of your customers, providing a hassle-free shopping experience that will generate more revenue for your business.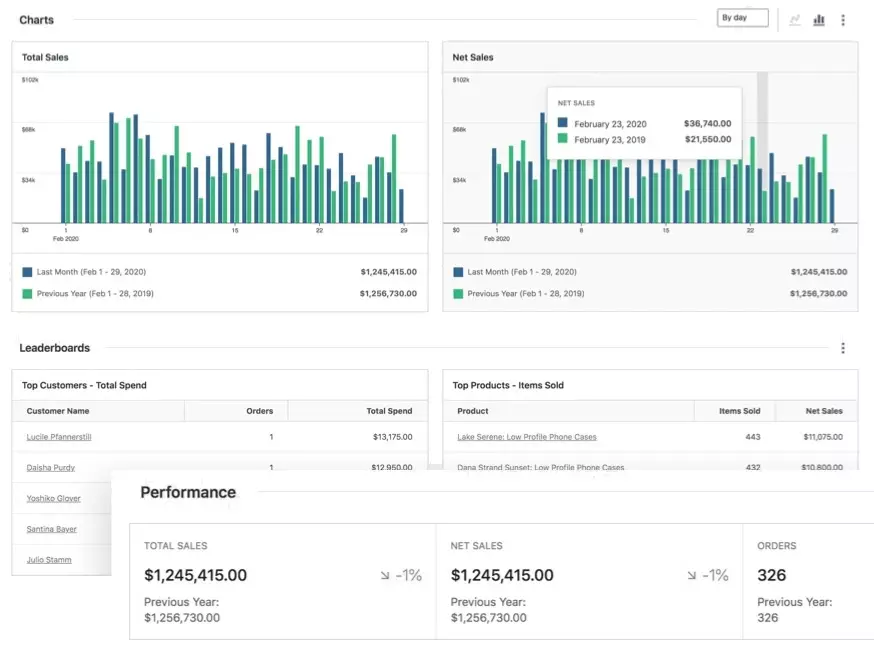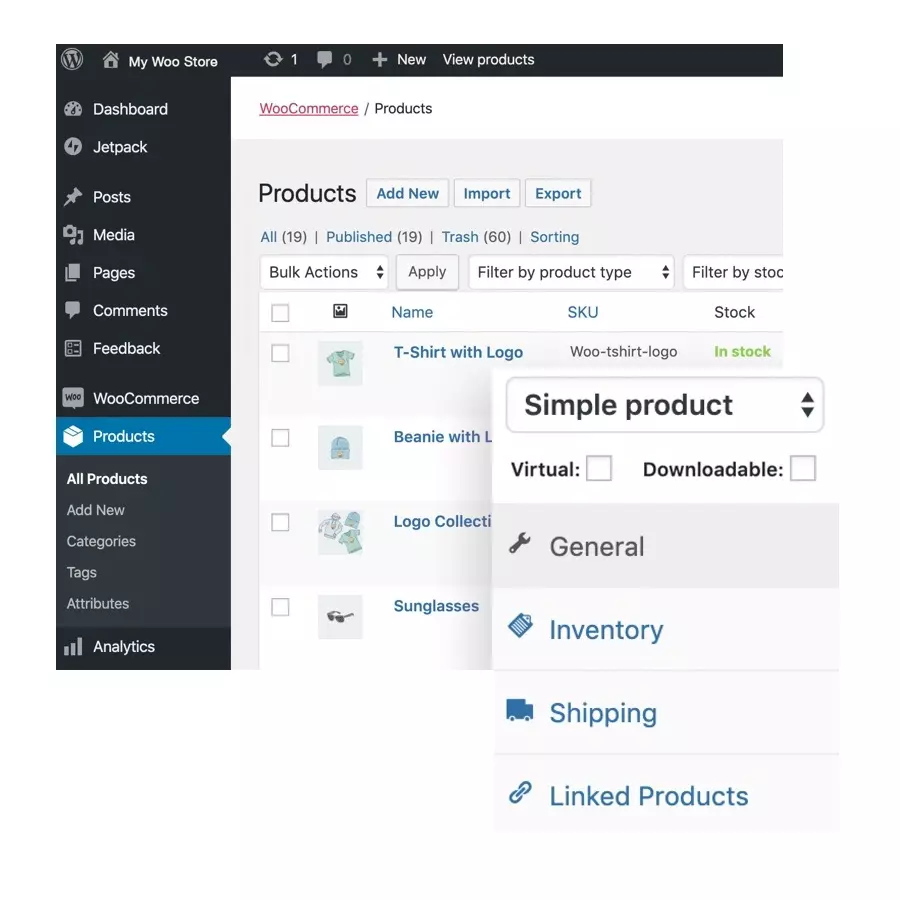 The right solution for your online store needs
WordPress is the best platform for online stores and this is due to a perfect combination of functionality, flexibility and extensibility. Whether you're a beginner entrepreneur or an experienced online retailer, WordPress offers everything you need to successfully build and manage your online store.
We know how important having a fast, secure and stable website is when it comes to the success of your online business, and that's why we've developed a specialized hosting solution to meet the needs of an online store built on WordPress.
WordPress Hosting
Better together!
WooCommerce, YOU and NAV.
Add to Cart quickly with everything you need for your online store.
Cloud servers with guaranteed resources for your website and full control over resources.
Powerful configuration consisting of LiteSpeed, MySQL and PHP for maximum results.
We guarantee 99.99% monthly uptime for our eCommerce hosting service.
WordPress and WooCommerce are fully compatible, providing seamless integration between the two platforms.
Don't worry! We will take care of the migration of your virtual store for free.
You have full access to your services from the intuitive control panel, including via SFTP but also remote MySQL.
You benefit from daily backup with 10-day retention performed in the cloud, which can be restored at no additional cost.
You have the option to run PHP 8.x, 7.x or any previous version you want.
You benefit from quality support through our team of IT specialists with extensive experience.
Your site will benefit from its own virtualized file system (CageFS) being protected against cyber attacks.
Templates, plugins and developer tools that enable better and faster builds.
Install and validate free SSL certificates for each site automatically.
We offer LSCache that delivers exceptional performance, optimizing the loading and delivery of content on websites.
You can automate the desired processes through cron jobs with intervals of up to one minute.
You can contact us for any question. Our team of specialists is ready to support you when you need it.
Full management with PHP workers
Auto-scaling to keep a site fast during traffic spikes or when more processing power is needed.
PHP workers
CPU
Time
CPU
Time
CPU
Time
CPU Capacity
CPU Capacity
CPU Capacity
Memory
Memory
Memory
PHP Workers represent a revolutionary technology in the world of web development, bringing with it numerous advantages and significant improvements in the performance and scalability of PHP applications.
One of the major advantages of PHP Workers is the ability to handle computationally intensive or time-consuming tasks. Instead of blocking the entire application during the execution of such a task, PHP Workers allow tasks to be split across multiple threads or separate processes, resulting in more efficient use of resources and a significant increase in response speed.
Although PHP Workers are useful and bring significant advantages to web application development, it is important to consider the limitations and strike a balance between the number of PHP Workers and available resources to ensure application performance, stability, and efficiency.
They chose eCommerce hosting services
We address all those for whom high-performance hardware solutions, a fast, stable Internet network and total transparency are essential.
NAV's e-commerce service far exceeded my expectations. I had a great experience creating and managing my online store. Advanced features and prompt technical support.
Maria D.
NAV is the perfect partner in the development of my online store. Their e-commerce service offers an intuitive and customizable interface that allowed me to create an attractive online store.
Andrei M.
I could not be happier with the e-commerce service. I have experienced a significant increase in sales since migrating my store to their platform. Advanced functionalities and integration with payment systems.
Elena R.
The e-commerce service was the complete solution I needed to grow my online business. I was able to set up and customize my store flexibly and had access to excellent technical support.
Radu G.
I confidently recommend the e-commerce service from NAV. I had a flawless experience managing my online store. Easy navigation, integration with other applications and excellent performance.
Ana B.
NAV has provided me with a powerful and reliable platform to grow my online business. Advanced features like discount coupons and online order management system.
Florin C.
I am very impressed with the service performance of NAV. My online store loads fast and the SEO optimization features have helped me gain more visibility in search engines.
Mihaela S.
NAV facilitated the launch of my online store. Their e-commerce service gave me all the tools I needed to create a professional website and easily manage products, orders and payments.
Andrei D.
The WooCommerce service provided me with a complete and reliable solution for the development of my online business. We particularly appreciated the seamless integration with other platforms, such as the customer relationship management system.
Ioana T.
I chose this service and have not had a single moment of regret. Their platform offers a variety of customizable themes and features, which allowed me to customize my store to my needs and preferences.
Adrian M.
Your question, our answer
Why it is better to buy eCommerce hosting than to install WordPress yourself?
The most significant benefits are 75 premium extensions for WooCommerce worth more than 5000 EUR. These extensions make it easy to add Google Analytics, how to calculate shipping, track shipments, sell subscriptions, book tickets, and much, much more. Outside of eCommerce hosting, this type of functionality can cost hundreds or even thousands of euros annually. With NAV's eCommerce service, you'll get all of this for free as part of your hosting plan.
How is eCommerce web hosting different from WordPress web hosting?
What makes NAV's eCommerce web hosting solution different is what follows; We can handle the installation of WordPress together with WooCommerce, but also the installation of the necessary modules for your online store. We make sure everything runs smoothly, while ensuring your site will benefit from lightning-fast speeds on a platform designed for maximum performance.
Which payment providers can I use with WooCommerce?
WooCommerce has extensions to enable the world's most popular payment gateway providers. These are providers like MobilPay, Authorize.net, Chase Paymentech, Global Payments, Stripe, PayPal and many others.
I do not sell physical goods. Is this service right for me?
Yes! We offer a lot of options to facilitate the sale of physical goods, but there are also modules designed for the sale of services. For example selling concert tickets, holidays, online subscriptions, licenses and more.
Can I can transfer my eCommerce hosting to NAV?
Yes. You can migrate your site to NAV by choosing any of the hosting packages for WooCommerce. We can help you with the migration for free and without any interruptions, or you can transfer the site yourself, it's very simple!
Can I call NAV for support questions regarding e-commerce web hosting?
Absolutely. Our expert, friendly and helpful support staff is here all the time. Call us whenever you have a question and we will help you. It's all part of the process.
Service information
Category
Hosting services
Similar services
Service name
eCommerce Hosting
with WooCommerce
Brand
NAV Communications®
Service description
The eCommerce service is a web hosting solution that is designed specifically for online stores created with the WooCommerce plugin. This is a plugin that turns a WordPress site into a functional online store. WooCommerce hosting offers a number of features that are essential for online stores, such as:
Speed: WooCommerce hosting is optimized for speed, which is important for online stores because customers are more likely to buy from stores that load quickly.
Security: WooCommerce hosting comes with a number of security features that help protect online stores from cyber attacks.
Easy to use: WooCommerce is easy to use, even for people who have no experience in website development.
Flexible: It is a very flexible plugin that can be customized to suit the needs of any online store.
Extensible: Large community of developers who create plugins and themes that can be used to expand the functionality of your online store.
Ideal for
Online shop
Commercial site